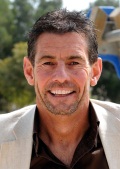 First Names:

Grahame Kenneth

Last Name:

Maher

Birth Date:

07 July 1959

Death Date:

02 November 2010

Age:

51y

Country:

New Zealand

Charity:

Vodafone Qatar Foundation

Published Notices:

(2) Newspapers - view details

ID:

114862
Grahame (51) was an influential figure in Vodafone. He became chief executive of Vodafone NZ in November 1998, having suceeded the founding CEO John Rohan soon after the company took over BellSouth's NZ operation. In 2001 he moved to become chief executive of Vodafone Australia. Most recently he had been residing in Qatar, where he was chief executive of the local Vodafone operation there. He died in his sleep the day after he had a stroke. He is survived by his wife and two daughters.

Messages can left at Vodafone NZ Facebook or Vodafone Qatar Facebook.